Triad - PSA Finance
Working with Triad's superb designs, we produced and installed the new building graphics for PSA Finance.
Triad's brief was to promote 5 key values to their staff and clients through the new building branding. A variety of materials and finishes were used including foamex, vinyl lettering, wallpaper and optically clear vinyl on all the glass. At this point we carried out extensive prototyping with Triad to sample the finishes and address any potential issues before they happened which was particularly important with the window vinlys to achieve the ideal gradient effect. This type of partnership works really well, with Triad staff working within our workshop at our Kettering site alongside our highly skilled craftsmen. It offers greater freedom for the agency to be involved in the final produced elements and ensures that what is installed and presented to the client actually matches the brief.

To learn more about Triad and their creative services, please visit their website >
.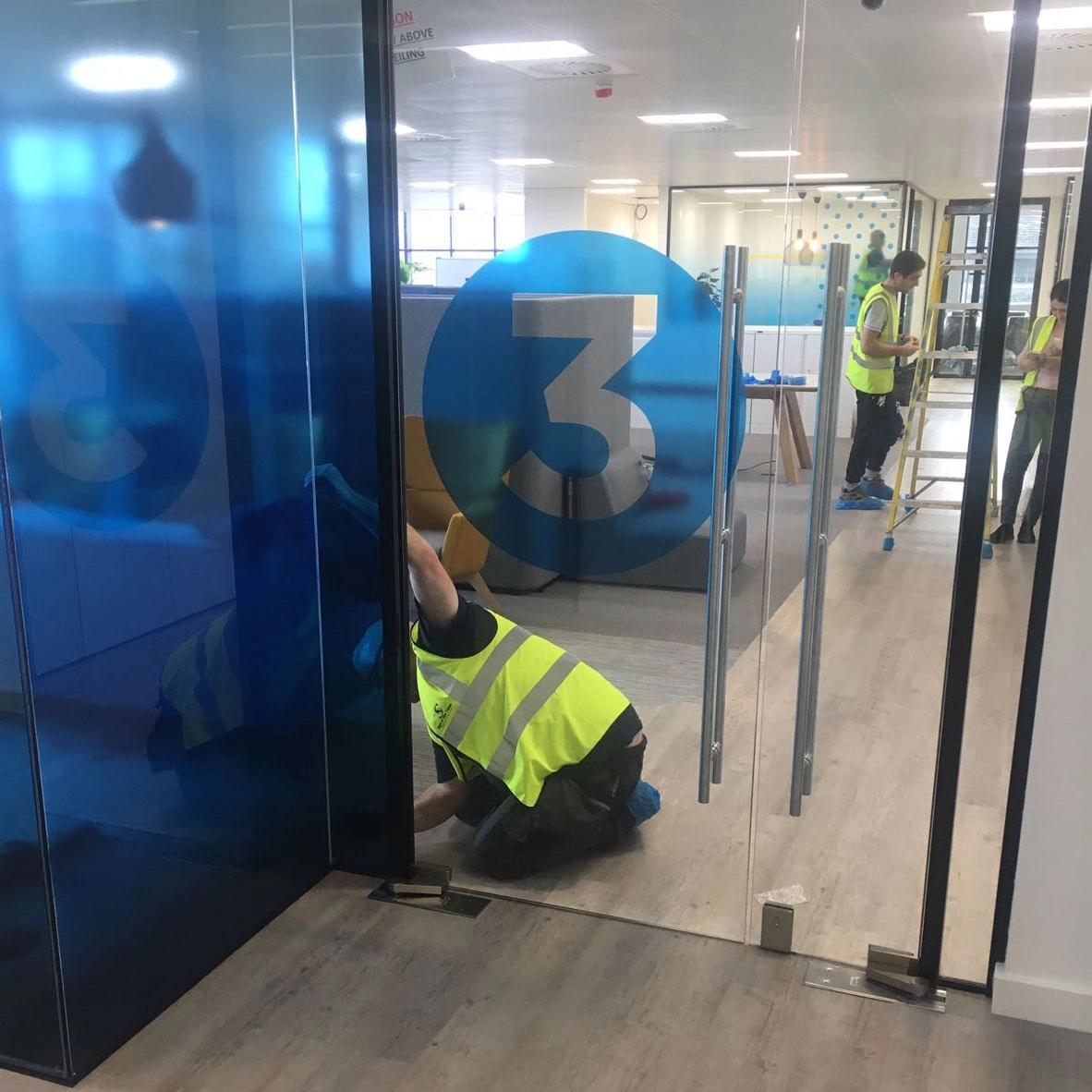 .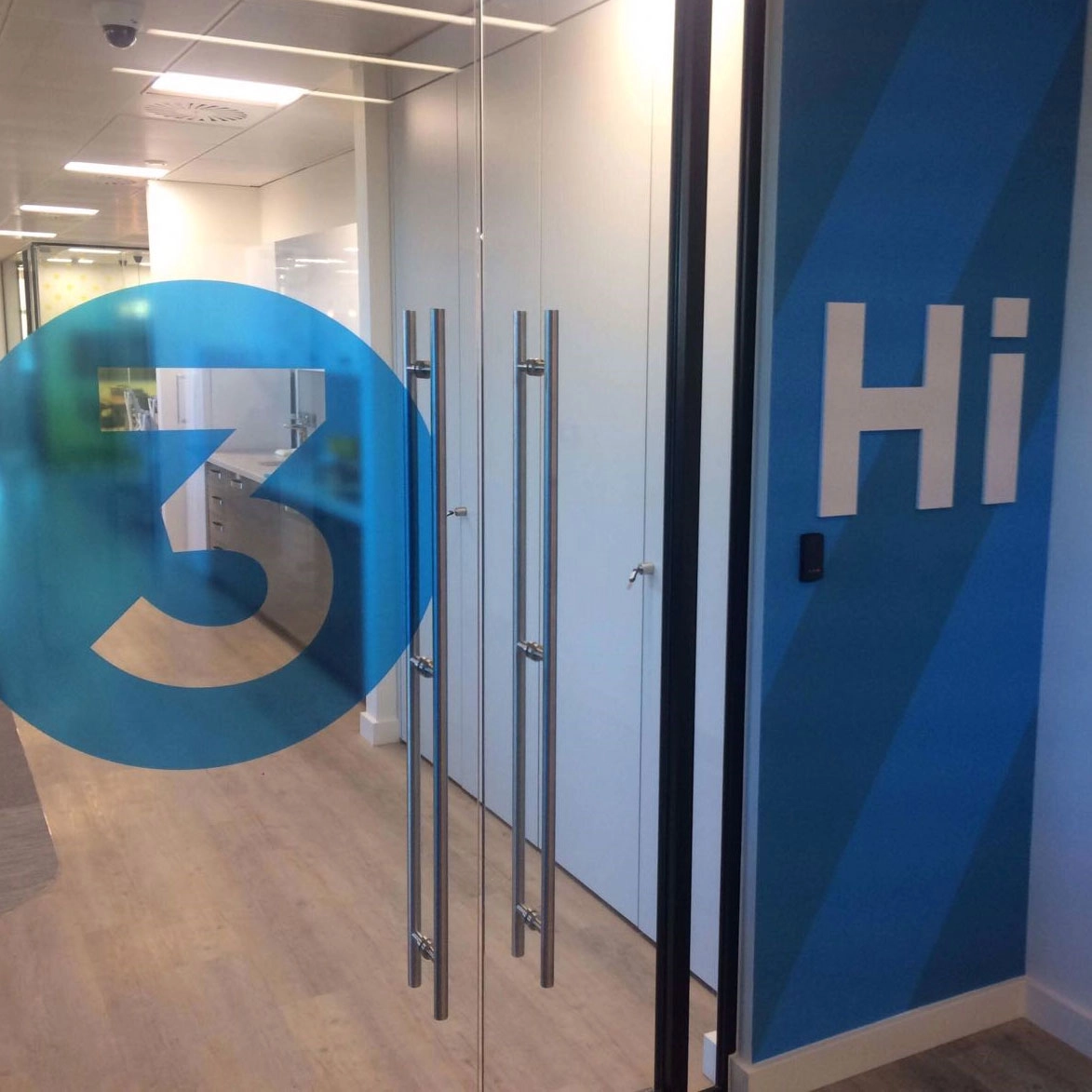 .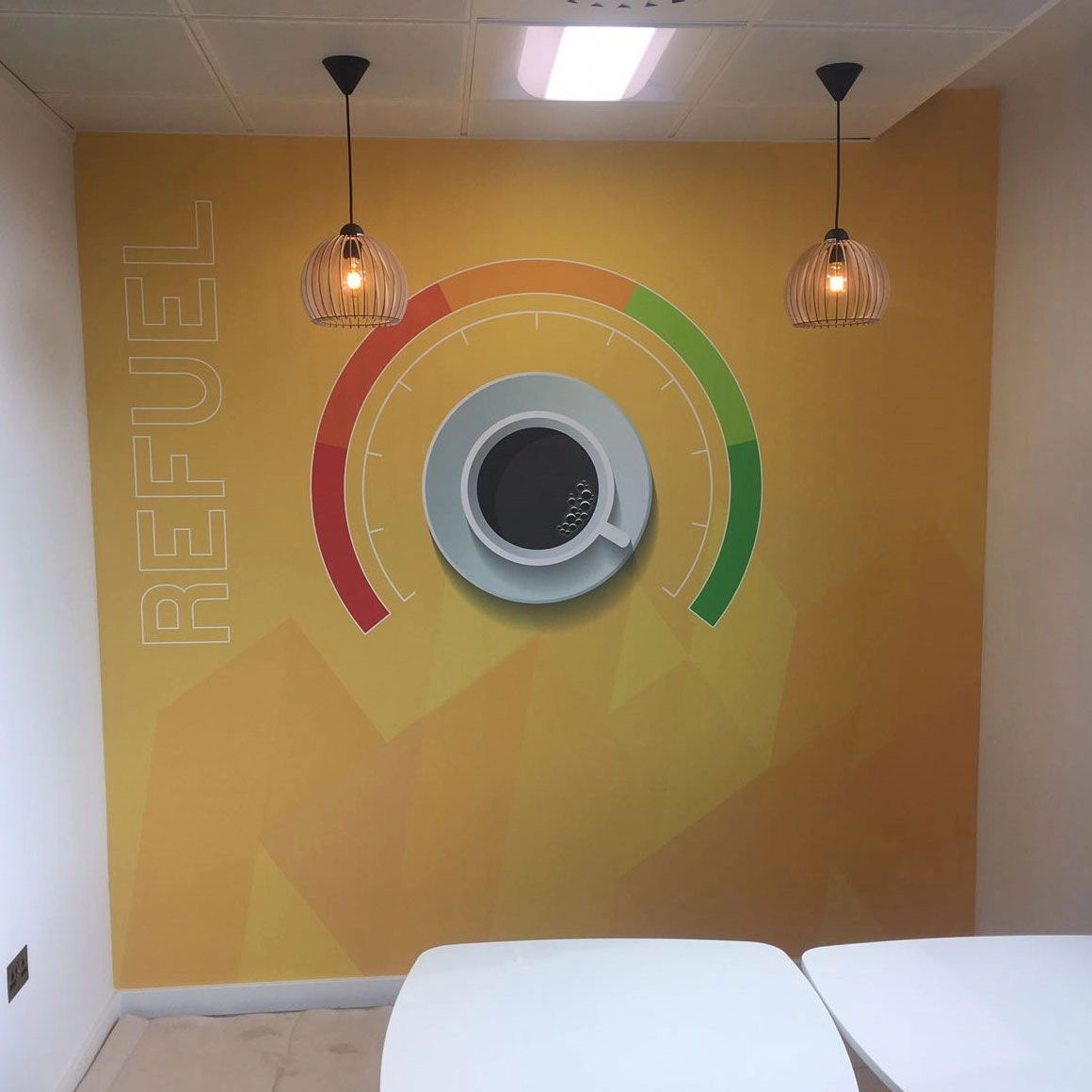 .